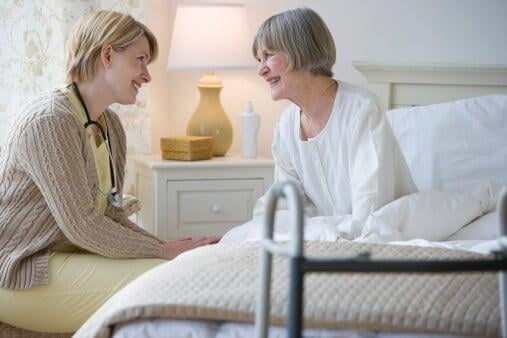 You've had it happen, perhaps repeatedly. A client's parent, or one member of a client couple, starts the downward path into dementia. When that happens, you can take a load off the family's shoulders by proactively providing trustworthy, data-driven evaluations of memory care facilities in their area. You can offer this as a branded page of information, or if you prefer, you can provide links that lead them to the information on their own.
I haven't found a resource that covers every city and town in the country. However, I recently discovered a site – www.MemoryCare.com – that is extremely useful, at least for the more populous cities in each state. Their home page is worth perusing, with information such as explanations of veteran resources, disability benefits, what Medicare will and will not cover, and how caregivers can access support.
The comprehensive details on facilities can be accessed from the "Memory Care in Your Area" tab at the top right. When you click on a city, it gives a wealth of data: dementia statistics in that city, its regulations covering care, the typical cost of various types of care in that locale (i.e. adult day care, in-home care, nursing home, memory care unit, etc.), financial assistance available based on the rules in that state, various free resources that can be accessed, and more.
Then they use a variety of data points as well as firsthand research to review and evaluate each of the city's best memory care facilities based on location, involvement of experts (including staff to resident ratio), facility features, and amenities such as transportation services and social activities. At the bottom of the city's page, it also has links for other cities in that state, to allow for a broader search. They receive no kickbacks or payments from the facilities themselves, operating only on private funding to maintain objectivity.
For those clients who live in or near one of the cities in which this organization evaluates facilities, this is a comprehensive and practical guide. Over time, they continue to expand the number of cities and towns they include, especially if they receive requests. (Having utilized a memory care facility near Iowa City for my mom and not seeing any information on that location in their listings, I suggested that they include Iowa City in their next round of research.)
When families face dementia, it can be overwhelming. Anything you can do to help will be appreciated and remembered by your clients, building trust, loyalty, and referrals.